Sony NEX-5N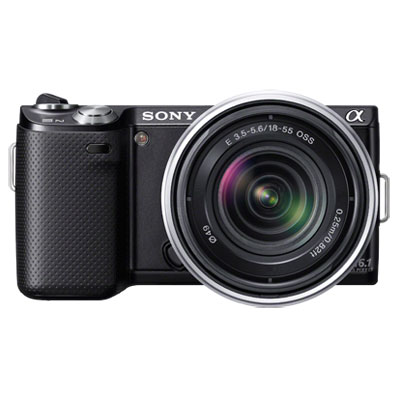 Sony's next-generation NEX-5N looks pretty much the same as its immediate predecessor, the intriguing NEX-5A, but there the similarities end. The NEX-5N is in many ways the realization of the potential that the 5A could only hint at. The camera is capable of simply staggering image quality, no longer approaching DSLR quality but rather
— December 1, 2011
Andy Lewicky is the author and creator of SierraDescents
Cemil December 23, 2011 at 5:23 am
Why can you not use the NEX-5n for time laps? There are some IR intervalometers for NEX-5 and you can make perfect time-laps.
Andy December 23, 2011 at 7:25 am
Cemil, the NEX-5 does not have a built-in time-lapse function. The solutions you mention appear to involve some tinkering. Regardless, you don't have the same ability to change aperature and ISO and shutter while shooting the sequence (as with my D7000), so I still say the NEX-5 is not ideal for time-lapse...