Patagonia Endurance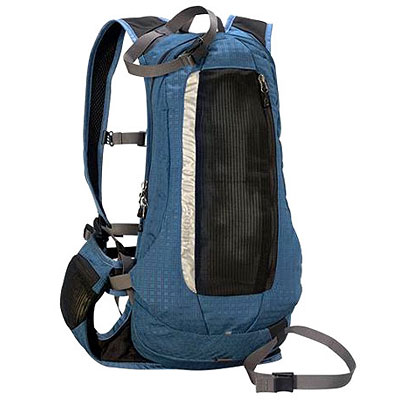 breathable back panel
hydration compatible
reflective tape
1lb 7oz
Patagonia's Endurance is a clever 4-season daypack breathable enough for the most demanding high-output sports.
The Endurance is part of a new line of Patagonia packs. If you're used to high quality and clever features in a Patagonia product, you won't be disappointed.
The key feature of the Endurance is its impressively breathable mesh backpanel. The narrow backpanel is designed to stay cool and dry against your back—and transport sweat efficiently away from your skin when you do start to sweat.
Cross-country runners and cyclists will find the Endurance's breathability especially appealing. To enhance comfort, the pack also employs an interesting baselayer/floating-top layer design to combat friction and reduce hot spots.
As a safety feature, the Endurance has a day-glo reflective strip intended to help keep cars from running you over.
I liked the placement of the Endurance's mesh zip pockets. These extra compartments added almost nothing to the pack's total weight (1 1lb 7 ounces), but were perfect for holding odds and ends like keys, bike tools, a wallet, etc.
Continuing its abundance of features, the Endurance includes an emergency whistle built into the pack's sternum strap, as well as straps for carrying skis.
You'll want to keep your ski tours short with the Endurance, as the pack's total volume is rather low, at 750 cu (12 liters). Durability should be excellent, given the pack's solid construction and 420-denier nylon fabric. Bottom line on the Endurance: if you want a small, barely-noticable pack when you're redlining your cardio output, the Endurance should be just right.