Smith Factor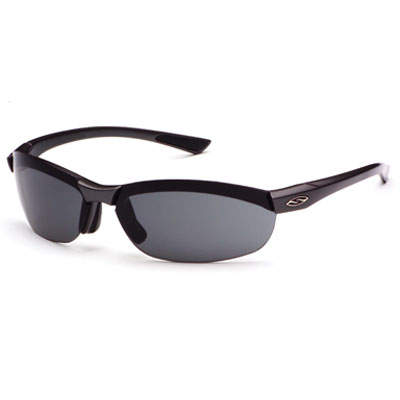 ultralight
great coverage
interchangeable lens
0.7 oz
Smith's Factor sunglasses are about as close to the ideal shades for backcountry travel as I've yet found. Summer or winter, the Factor consistently hits the mark.
Start with a light and strong frame and light polycarbonate lens, for a total weight of just .7 ounces (measured). Add in a rimless design for unobstructed vision, plus effortlessly interchangeable lenses so you can customize your sunglasses to meet whatever conditions you're encountering. I like the polorized natural gray lens for hiking, and of course Smith's RC30 lens, with its outstanding shadow definition, for skiing.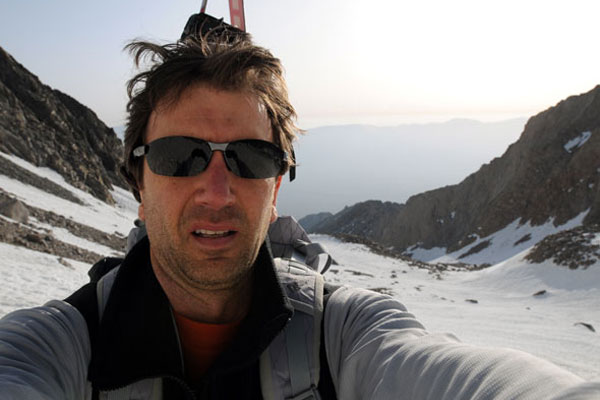 In addition to the standard Factor there is also the closely-related Factor D-Max model for you to consider. The D-Max adds more lens coverage and therefore a bit more wind protection. The extra lens area is especially nice in harsh glare conditions where light otherwise tends to get around the sides of your sunglasses, such as, for example, glacier travel.
The standard Factor has a smaller frame, making it most suitable for small-to-medium faces. Fit is comfortable and airy. Of all my sunglasses, I probably wear the Factor the most. For high-output hiking in warm weather, I find them ideal. They ventilate well, keeping the lenses from fogging even under extreme conditions.
One of the things I like about the Smith Factor is the sense that you're getting a good value for your money. Sunglasses I must confess are one of my higher-anxiety purchases. They often cost a fortune, and it's easy to be underwhelmed by what you get for all that cash. Here, the styling is simple and functional, the interchangeable lenses are fantastic, and the price is well off the stratospheric heights of other brands.
Don't think for a moment, however, that you're getting a low-end lens. Smith's optics are among the very best, especially in the polycarbonate cohort. The lenses are clear, distortion free, and quite resistant to scratching (though not as much, obviously, as heavier glass). You also get a hard case to keep them safe, plus an extra set of lenses to get you going.