Smith Parallel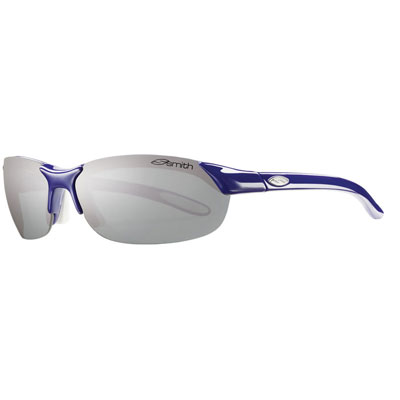 lightweight
interchangeable lens
improved wind protection
0.8 oz
Smith's Parallel replaces the discontinued Factor as their go-to performance multisport sunglasses. Smith says the Parallel's styling is a little more contemporary, which is true.
But more importantly, the Parallel is a better-performing sunglass, nicely addressing the Factor's so-so wind protection without resorting to excessive lens coverage overall. Wind protection for me means whether or not I can ski in them without my eyes getting teary. The Factor just didn't handle that task very well; a little too much wind tended to sneak past the lens.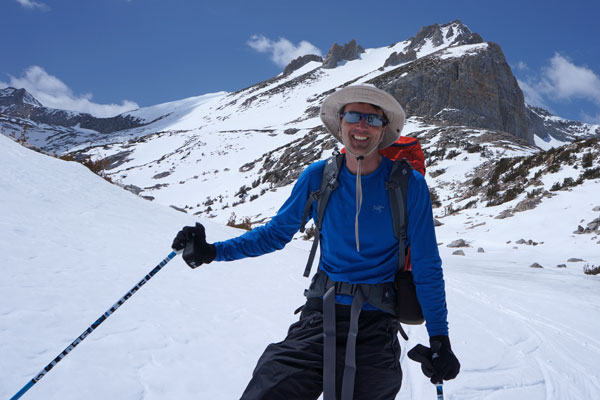 The Parallel is subtly larger, with both a bigger frame and lens. It's not so large as to overwhelm a narrow face, however, nor is the lens big enough to fog up when you start really pushing the pace. But the slightly bigger lens area and re-tuned lens shape seem to do a much better job keeping wind off your eyeballs when you're skiing at GS speeds.
So call it a win-win: they look better, and they perform better. The Parallel is of course an interchangeable lens sunglass, and it ships with three lenses: one varies depending on frame color, the other two are Smith's Ignitor (for flat light) and a clear lens. The lenses are coated to repel water and sweat, making them less likely to get spotted up over the course of a long day in the backcountry.
Smith calls these a medium-fit sunglass. They're about as large as I can comfortably wear on my small-to-medium face, but they do stay in place, even while climbing. Smith continues to make some of the most compelling options for backcountry performance eyewear, and the Parallel is no exception. I find these to be a fine and stylish upgrade to the already-solid Factor. Recommended.