Atomic TM22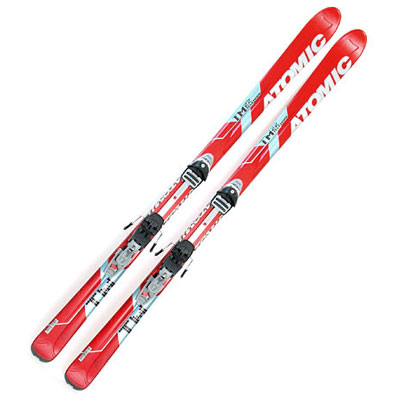 a narrow, snappy carver
BetaRide construction
107-72-98mm R22.0
6 lbs 4 oz/pair
If popularity is any indicator, the Atomic TM22 must be one of the best Randonnée/Alpine Touring skis ever made. More than any other item of gear, the TM22 draws visitors to my site, looking to find a pair.
If any of us had known these skis were going to become such classics, we'd have bought up a gaggle and made a killing selling them. But alas, I've only got one pair, and they're staying right here.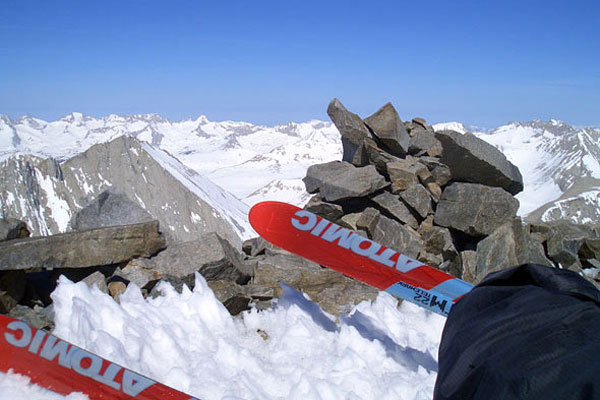 The Atomic TM22 uses the same Beta profile technology as Atomic's alpine skis.
This gives the ski outstanding torsional stability, making this one of the better choices for backcountry skiers in love with the Atomic's Alpine skis.
Obviously, since this ski is made by Atomic, one of the industry's heavyweights, you won't suffer any of the usual (and annoying) design or manufacturing quirks so common to dedicated A/T gear. By today's standards, the TM22 is a narrow ski, suited for carving snappy turns on hard snow. The ski is particularly at home on steep, icy terrain. Fat ski enthusiasts may find the TM22 a little too narrow in the waist, especially if things get mushy.
At high speeds on hard snow, you'll begin to notice the TM22's compromises compared to Atomic's alpine line (such as the 10.20 or R11). The TM22 can wash out when pushed hard on groomed snow—then again, that's not what you're buying them for. I ski mine at 170cm, which cuts down a little more weight and makes them generally more manageable on your backpack.
The TM22 has achieved legendary status as a Telemark and Alpine Touring ski—and it's easy to see why. Stand at the top of a perfectly set-up backcountry corn slope with these, and you're about as close to heaven as you can get. This is my primary backcountry ski, and it has served me well on a variety of Sierra fourteeners and steeps.
Maybe we can convince Atomic to re-release the TM22...