Black Diamond GlideLite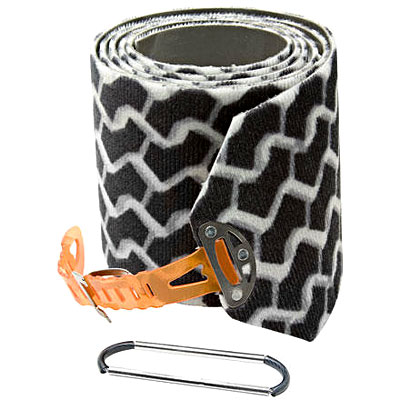 revised glue formula
durable, reasonable glide
good tail attachment
weight varies by sizing
Black Diamond's GlideLite Skins are a slightly more supple (though not lighter) version of the venerable Ascension climbing skin.
Both models feature the same "hydrophobic" DWR treatment to better repel water, and both use the same glue. Note that as of 2012, Black Diamond has revised their glue formula to make it a little less sticky—a concession to those who complained that it was too difficult to pull the skins apart. Ascension and GlideLite skins remain my mainstay choices in the backcountry.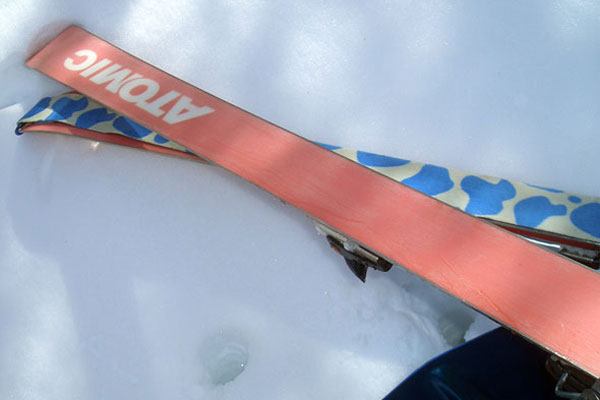 Both Glidelite and Ascension models are available either with standard tails or the "STS" tail attachment system. People seem to love or hate the STS tail. They can catch on harder snow, depending on how flat your ski's tails are, which is annoying. But they do provide a very secure attachment, keeping skins on skis where they belong.
Put the STS GlideLite on your skis, and they're pretty much there to stay—at least in my experience. How sticky was Black Diamond's original glue? So sticky, apparently, that people complained about it. I'll admit I fought plenty of times to separate BD skins, eventually figuring out a way to use my legs to pry them apart. So maybe a little less stick is for the best.
Of more interest to me is whether or not the glue tends to leave residue on the skis. This mucks up glide when you're actually skiing (which is allegedly the point of all this climbing), and can be a real drag—literally. Early reports suggest the new glue is indeed easier to deal with. Time will tell as to whether or not it proves as effective as the original formula.
The GlideLite is available in various widths, of course, and one length. It comes with a trim tool so you can fit the skin exactly to match your ski's sidecut. There is also a Mohair version, said to offer better glide for longer approaches. The durability of Black Diamond's skins has always been excellent. With a bit of care, you can expect many long years of service from them.
I've seen other comparative reviews rate Black Diamond's STS attachment system as the best among all the various skins on the market, and not surprisingly, I've been very happy with it myself. The combination of a secure attachment plus extra-secure glue means no hassles in the backcountry, just how I like it. They work—and that's good enough for me.