Marmot Helium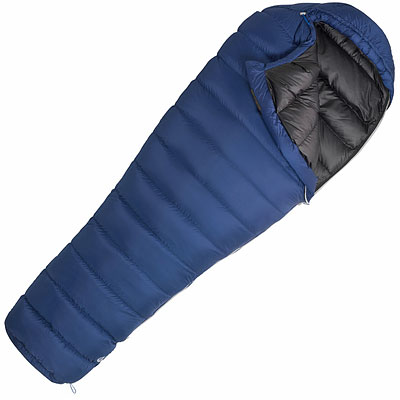 highly recommended
15° down
full-zip comfort
2lbs 2.6oz
Marmot changed the game when they introduced the 'Helium', a major advance in ultra-light, ultra-compressible down bags.
The Helium puffs up like your favorite pillow, thanks to its 900-fill goose down, yet the whole bag weighs a meager two pounds. The aptly-named Helium can thus easily shave a pound off your current sleeping bag, and its 15 degree temperature rating is legitimate—possibly even conservative. This is an very warm bag.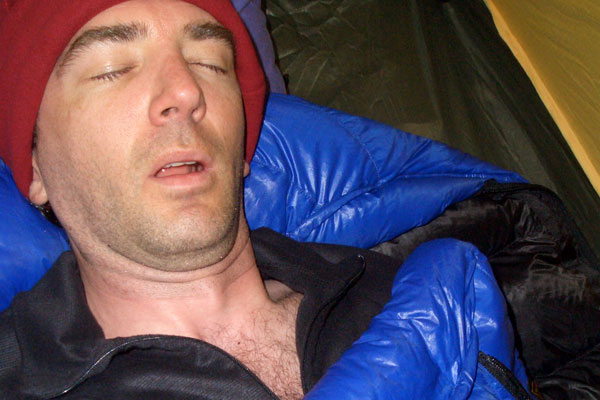 The updated Helium now comes with a full rather than half zipper, and the bag features a relatively roomy cut for a mummy bag, making it a solid choice for sleepers who toss and turn.
Summer campers who like to sleep warm on chilly mountain nights will positively love the Helium's extra insulation.
Winter mountaineers will be pushing the envelop a bit with a 15° down bag, but for experienced users, the Helium is an excellent option for the lightest possible winter bag—especially for short tours, or in climates where dampness is not a factor. In fact, I use my Helium more often than any other sleeping bag in my gear closet.
I've become fully confident using the Helium as my primary winter bag, again, for short, fair-weather tours. For damp-climate expeditions or hard core rain, I would probably switch to a synthetic bag, and so should you. For summer use in the mountains, I sometimes flirt with the also outstanding Marmot Atom, though I do tend to prefer the Helium because I love the extra warmth and comfort.
High-end construction, materials, and features make the Helium more expensive than you may like, but if weight and warmth are a concern, this bag is worth every penny. The 15° Helium conforms to the newer, stricter EN temperature ratings, so you can trust it to keep you warm when things get chilly. Bottom Line: highly recommended.