North Face Ama Dablam Jacket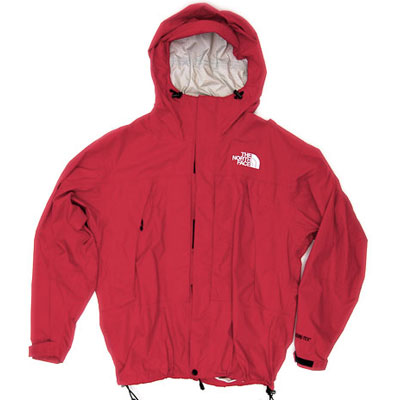 waterproof/breathable
ultralight pacLite shell
14.5 ounces (men's medium)
The North Face set the standard in lightweight technical outerwear when it released the Ama Dablam, a 14.5 ounce GoreTex Pac-Lite shell.
Unfortunately, the Ama Dablam has been discontinued, replaced with a "stretch" version that adds four ounces to its weight. I wouldn't mind North Face discontinuing outstanding gear if they replaced it with something better, but try to find a 14 ounce GoreTex shell in TNF's current lineup—in fact, try to find one anywhere.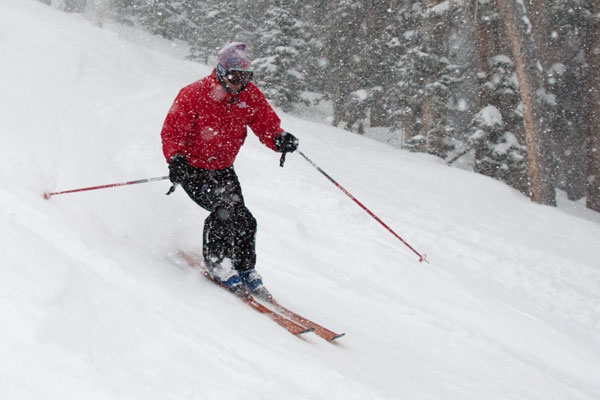 The absence of such a product leads me to believe that either (1) the Ama Dablam was somehow defective or (2) TNF is crazy.
Based on my experience with the Ama Dablam, I think the answer is obvious: The North Face is crazy.
The Ama Dablam is a lightweight, expedition-worthy Gore-Tex shell, stripped down to the essentials: core vents, four pockets, a drawstring hood with a visor, drawstring waist, taped seams, fully waterproof. The Ama Dablam shields you from the wind, rain, and snow, and doesn't try to do anything else.
The GoreTex shell, of course, is the modern-day mountaineer's suit of armor, the ultimate defense against the elements. Yes, I sometimes scamper up the hills with only a 4-ounce ounce GoLite Ether Wind Shirt in my pack, but when it comes to hardcore, multi-day work in dicey situations, the Ama Dablam always comes along for the ride.
GoreTex's PacLite fabric is an interesting alternative to the usual 3-layer laminate construction. The interior surface is lined with tiny dots which hold the delicate GoreTex layer up off your skin. The result is a lighter, more comfortable construction with superior breathability and waterproofness.
PacLite does seem to have fallen out of favor, to some extent, because of wear issues, and because the exposed Gore-Tex lining tends to discolor, which apparently offends some mountaineers' sensibilities. Nonetheless, for its combination of low weight, waterproofness, and breathability, the PacLite Ama Dablam remains unsurpassed.