North Face Denali Jacket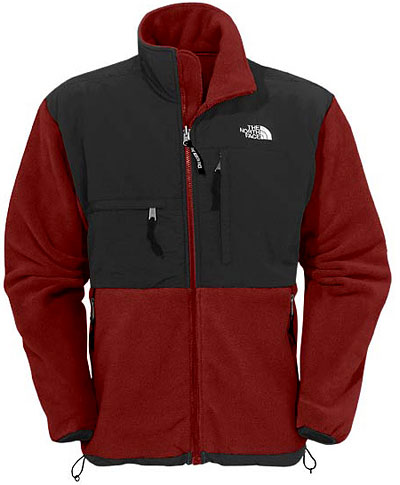 bestseller
technical/casualwear
comfortable fit
1 lb, 10 ounces (men's medium)
Why is North Face's Denali Jacket so popular? Try one on yourself and it's easy to understand. The Denali is a modest fleece that unobtrusively blends technical features into a handsome, casual jacket fully at home either on or off the mountain.
On the technical side, you get snag-free zippers (and zip-in compatibility with TNF shells), simple elastic cuffs, one vertical and one horizontal chest pocket, a waist draw cord, and abrasion-reinforced shoulders and elbows—all backed by The North Face's lifetime guarantee.
The Denali's Polartec™ 300 series fleece offers exceptional warmth. Add clever nylon paneling at the chest and you get respectable wind blocking comfort that doesn't negatively impact breathability (unlike, for example, a jacket made of windstopper fleece). An added benefit of the nylon reinforcement is reduced friction—and thus more comfort—beneath a backpack's straps.
As you can see, the Denali is easily at home in the backcountry, with the features and performance you need to get the job done. That's only part of the story, however. In terms of fit and appearance, the Denali manages to cross over nicely into the casualwear category.
Technical gear usually looks a little pretentious when you wear it in the coffee shop, and an abundance of specialized climbing features is annoying if not downright silly when don't need it. Not so the Denali: it's technical pedigree remains in the background, making this a go-to garment for the lowlands on those chilly days. Subtle but intelligent tailoring makes for a stylish fit—there, I said it. But really, why shouldn't your fleece look as good as you do?
Full disclosure: if you're completely unconcerned with image, rarely shower or shave, and care only about finding the purest mountain gear on the planet, you may wish to look into Patagonia's Regulator fleecewear, which remains my top choice for the backcountry. But if you want backcountry and in-town versatility, the popular Denali Fleece jacket is an easy pick.