Patagonia R4 Jacket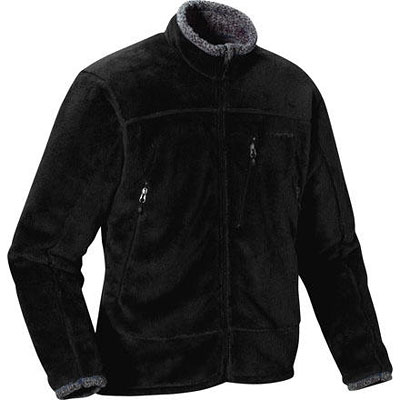 exceptional warmth
windproof
can overheat
22.2oz (men's medium)
Patagonia's Regulator R4 is an exceptionally warm technical fleece that can easily replace a hard shell when it's not raining.
If you habitually run on the cold side, you'll love the R4. The first time I tried mine on, I thought the jacket was magically heated. Even frigid blasts of wind find no purchase with the R4. I often ski subzero mornings in Telluride in this jacket with no outer shell—and I don't give up my traditional outerwear easily.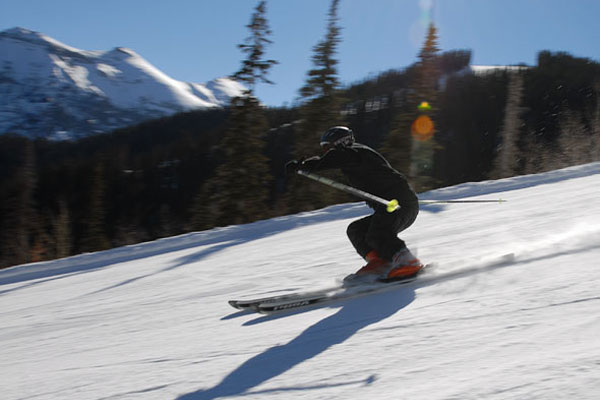 I've even continued skiing—comfortably—in the R4 when an unexpected blizzard blows in. It seems a little scandalous to face foul weather with only a fleece on your back, but have no fear.
Patagonia's stretchy R4 jacket is windproof and waterproof enough to keep you toasty in just about any conditions.
Truth be told, the R4's utility is limited only by its extraordinary warmth. If it's not really cold, you run the risk of overheating in the R4 in any high-output activity. The R4's Polartec WindBloc laminate does limit breathability compared with a plain fleece—despite the addition of zippered vents. Alpine skiers who ride up the chairlift won't have any problems, of course, but backcountry skiers who are climbing may find the R4 a little bit too much jacket for all but the coldest conditions.
On the other hand, if you're snow camping, I can't think of a better fleece to wear while sitting against your igloo drinking tea. Of course with Patagonia gear, you get industry-leading technical performance. The R4 has no shoulder seams to keep you comfortable when you're wearing a backpack, and the handwarmer pockets are placed high to avoid interfering with your climbing harness. Stretchy cuffs stay close against your wrists, and you can cinch the drawstring waist to keep the wind out. Soft, high-loft fleece on the neck is cozy against your cheeks when zipped up.
An additional perk of buying Patagonia is your contribution to the Green cause. Patagonia donates heavily to environmental causes, and the R4 is 100% recyclable through the Common Threads Recycling Program. If you want a simple, no-nonsense technical fleece capable of keeping you warm in the coldest weather, the windproof R4 should be at the top of your list.