Thermarest Ridge Rest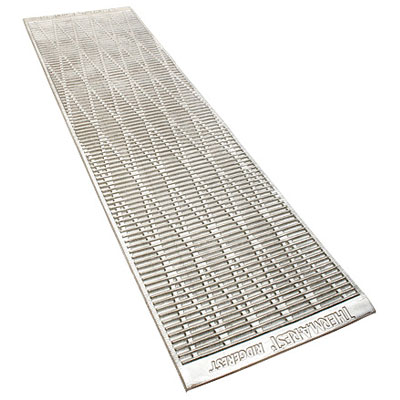 R2.8 insulation value
virtually indestructible
economical
14 ounces
Try this fun home experiment with your expensive inflatable pad: poke it randomly with a pin. Take a knife and cut a deep gash through the middle. For good measure, crush the value with pliers. Now try sleeping on sharp rocks.
A classic Thermarest Ridge Rest pad will suffer the same abuse and worse, yet still provide a good night's rest. Durability and reliability are two key reasons to choose a Ridge Rest over an inflatable pad. They don't cost much, either. The old-school Ridge Rest tends to be a favorite of the hardcore crowd, who just don't want to fool around with a leaky inflatable mattress in the backcountry.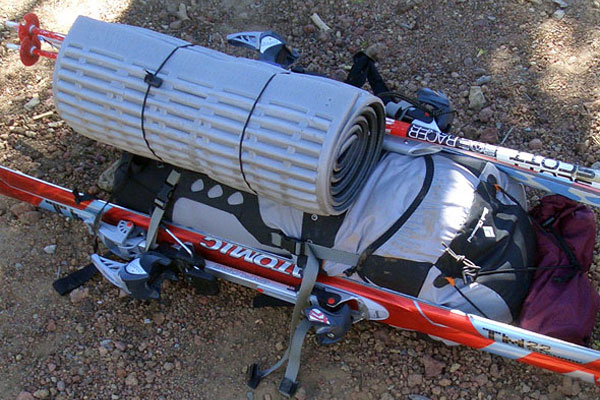 No other pad can match the RidgeRest's combination of durability and functionality—and you can take a pair of scissors to it to shed however much weight you choose. Now enhanced with a reflective Aluminum coating to boost warmth, the Ridge Rest SOlite remains a thoroughly-proven classic of functionality and reliability in the backcountry.
Finicky sleepers beware: if you're generally not comfortable sleeping on the ground, the RidgeRest probably isn't for you. In terms of ultimate comfort, a 1/2-inch pad isn't going to compete with a top-quality inflatable mattress such as Thermarest's ProLite series. If comfort isn't your only consideration, however, the Ridge Rest is well worth a look.
Ultralight backpackers will like the Ridge Rest's low weight and customizable size. By the ounce, the pad's insulating quality is hard to beat—a direct consequence of the pad's ridged construction. Winter mountaineers often combine a closed-cell pad like this with a short inflatable for an extra layer of insulation (and reliability) on snow.
Even ordinary backpackers will find the Ridgerest's versatility useful: toss it on the ground anywhere you like to eat lunch, catch a short nap in the shade, or sip tea and watch the sunset. There's no need to worry about puncturing or otherwise damaging it—and dust and dirt brush right off. Because the RidgeRest is made of closed-cell foam, it is fully waterproof and will dry in minutes.
Really the only disadvantage of these pads is their bulk: you can't compress them, which means they don't tend to fit inside an internal-frame pack. I just tie mine to the outside of the pack. This makes the pad easy to access whenever you want to take a break. The RidgeRest is a no-frills pad, to be sure, but its low weight, customizability, and absolute reliablity remain appealing in many contexts.