Black Diamond Orbit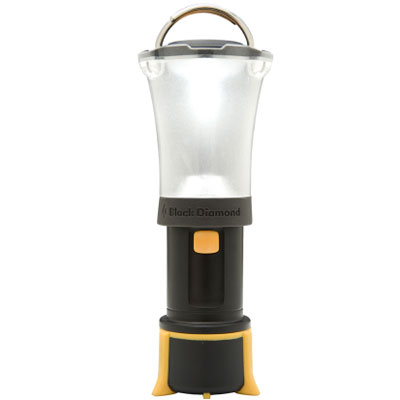 compact & bright
smooth dimmer
up to 24hr burn time
4.6oz
If you like to take a backpacking lantern with you when you head into the backcountry, Black Diamond's Orbit lantern is certainly worth a look.
The Orbit is a compact 4" by 2 1/2", weighing a modest 4.6 ounces including four AAA batteries. Black Diamond says you can expect a burn time of up to 24 hours, and output in Lumens is rated at 45. The Orbit is compatible with an optional rechargeable battery pack, available separately from Black Diamond.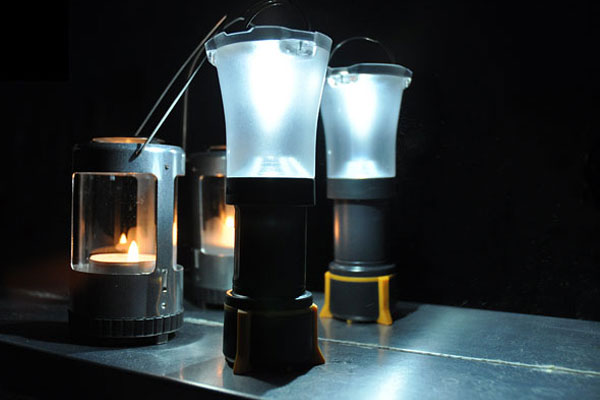 Switch the Orbit on and you get a bright, stable, and diffuse 1-Watt LED light that is clearly superior to, for example, the flicker of a comparably-sized tea light candle lantern. While not nearly as bright as a regular, full-size gas lantern, the Orbit is easily adequate for most camp time tasks, including a stretch of late-night reading.
The Orbit features a well-conceived hook system to allow you to hang it from a variety of objects. When not in use, the hooks fold flush to the top of the lantern to avoid snagging. Note that the Orbit features a continuous dimmer—just like a real lantern—which allows you to exactly customize the light level to suit your needs, rather than the more typical two or three preset choices of most LED light sources.
Probably for most backpackers a mini-lantern is something of a luxury item—if it comes along on a trip at all. The Orbit lantern is an easy pick, however, if you're traveling with a partner in a no-open fire zone, or if you're tired of reading by the uneven light of a headlamp. Black Diamond's Orbit also works brilliantly as a backup light in your home in case of a power failure. So, even if you never actually take it with you when you go hiking, you may still find it nice to keep one of these stashed in your closet.