La Sportiva Trango S EVO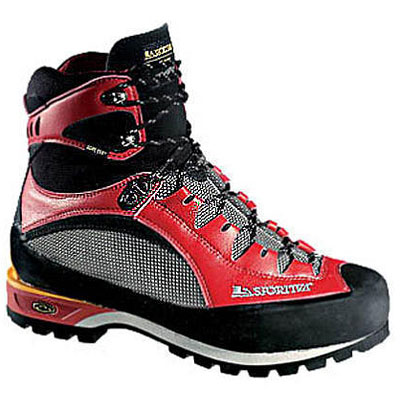 outstanding fit & comfort
ultralight
crampon-compatible
3lbs 5.5oz/pair
La Sportiva's Trango S EVO GTX Alpine Mountaineering boot delivers a mighty punch of versatility and performance.
What truly makes the Trango S EVO special, however, is its outstanding out-of-the-box fit. The Trango EVO GTX seems to fit like a running shoe when you first try it on. Even without a break-in period, I found the boot remarkably comfortable—and after a full workout of trail hiking, talus scrambling, and ice and rock climbing on North Palisade, I came home delighted (and blister-free).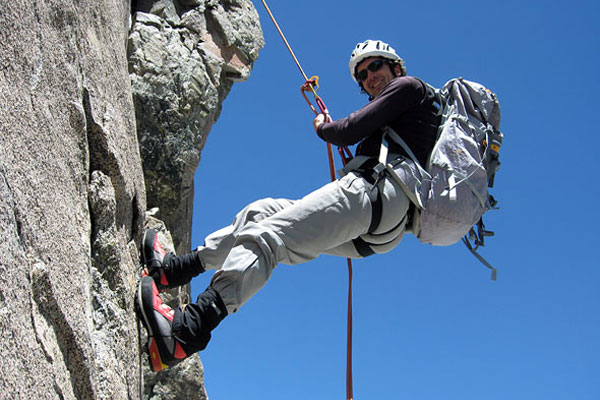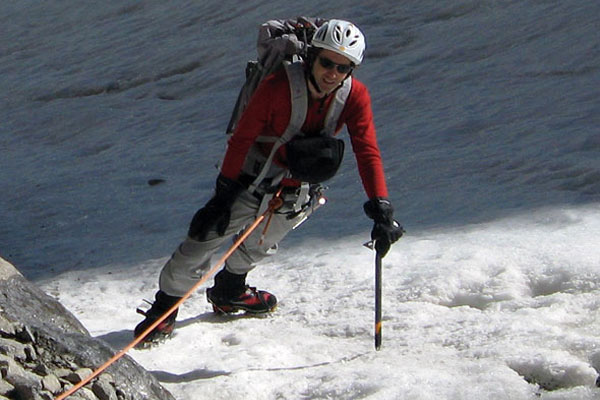 For a fully-functional mountaineering boot, the Trango qualifies as light, at a reasonable 55.5 ounces per pair.
Despite the light weight, however, the Trango features a stiff, crampon-compatible sole (for new-matic or strap crampons).
I was perfectly happy front-pointing up low to moderate-angle ice in the Trango, and I was also very impressed with its effectiveness when using French (flat-footing) technique.
No, the Trango doesn't provide the support of a hard plastic mountaineering boot or ski boot when using crampons, but it remains a confident and comfortable climber.
Unlike a plastic boot, you can actually wear the Trango on the approach as well. I put quite a few miles on the EVO GTX with a full pack on my back. While the extra stiffness of the sole was certainly noticeable, the boot was easily comfortable enough to make me glad I wasn't lugging an extra pair of boots up the hill.
On the rock, I found the Trango's sole gripped well (though it did not feel nearly as sticky or tacky as a climbing shoe), and the stiffness of the sole allowed me to easily stand on small edges. Obviously, you are giving up a lot of rock climbing performance when you wear an alpine shoe (unless you are a mixed climber by trade), but once again, the Trango EVO's versatility will often allow you to leave the rock shoes at home.
As the name implies, the Trango uses a GoreTex GTX laminate layer to achieve waterproofness and breathability. This is not an insulated shoe, so it will not be suitable for all climbers in midwinter. Still, the Trango provides a fine balance between warm-weather performance and cold weather warmth.
All in all, the La Sportiva Trango S EVO GTX did everything I asked of it—and did it well. If you are looking for a crampon-compatible alpine boot that you can wear on the approach, on the ice, and on the rock, this versatile lightweight boot is hard to beat.