Gregory Makalu Pro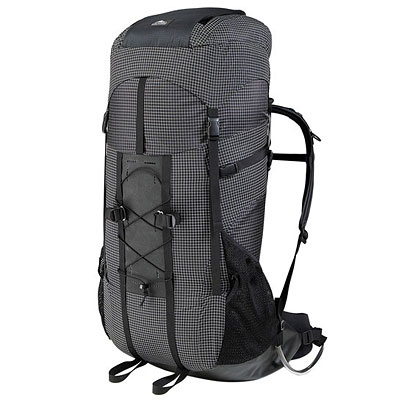 big load capacity
elegant, clean design
expands past 60 liters
4lbs 14oz
If you've ever used a Gregory, you know that Mr. Gregory makes damn good packs. The Makalu Pro is no exception. It's a bit pricey, thanks to its semi-exotic Dynema/Spectra fabric, but the Makalu Pro rewards your investment with outstanding design and durability.
In terms of design, the pack is super-clean, with none of the usual bells, whistles, and other nonsense that the marketing people always insist on tossing in. The Makalu Pro will no trouble at all carrying all your climbing hardware, plus skis, plus crampons, plus just about anything else you can think of strapping on.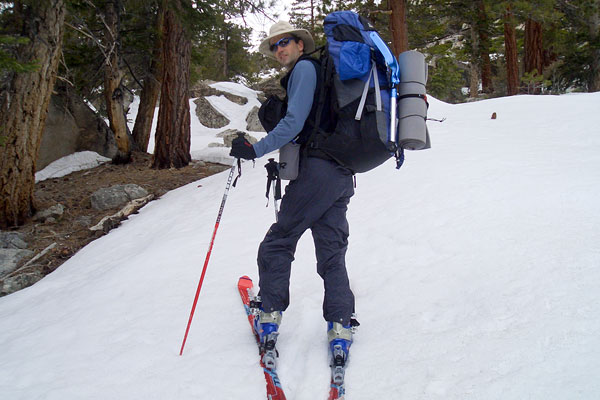 As for using it in the field, God only knows how much weight you'd have to put on this pack before you'd compromise the suspension.
I've carried over 60 pounds, including skis, alpine boots, camping gear—even an extra backpack.
While I'd hardly argue the burden was comfortable, the Makalu Pro kept the load fixed to my hips, left no serious bruises, and didn't torque out my back either. If you find yourself regularly carrying oversize loads up big mountains, you owe it to yourself to try the Makalu. In all honesty, most other manufacturers' frame systems seem pitiful in comparison.
With a capacity over 60 liters (expandable +10 thanks to a generous expansion collar), the Makalu certainly qualifies as an approach pack. Its pedigree, however, comes from big-mountain expeditions, as the pack's name suggests. The Makalu was originally designed with help from elite climber Ed Viesturs as a multi-use pack capable of handling the needs of big mountain (ie, 8000m) expedition climbing.
I would call this the ultimate alpine pack, were it not for Makalu Pro's 4 pounds, 14 ounce weight, which reduces the pack's appeal for shorter excursions. However, if you're heading into the backcountry for a week-long skiabout, or if you're on your way to climb an 8000 meter peak, you won't find anything lighter with this kind of carrying capacity and performance.