Arcteryx Gamma LT Pant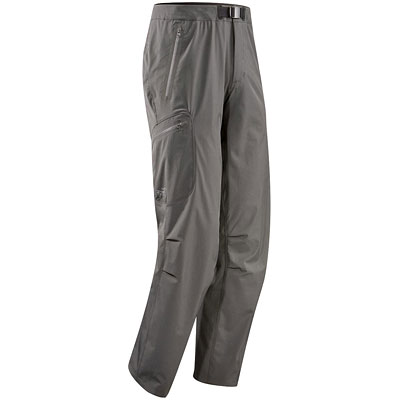 ultralight
softshell
articulated fit
11.3oz
The Gamma LT is an ultralight climbing and mountaineering softshell that weighs less than your typical pair of backpacking or trekking pants.
On its own, the Gamma Lt's minimal weight is impressive. Factor in the remarkable features and functionality that Arcteryx has designed into this full-service softshell—and the outrageous build quality!—and you soon realize you've found a very special pant. This is one of my favorites—especially for warmer-weather climbing and ski touring in the Eastern Sierra.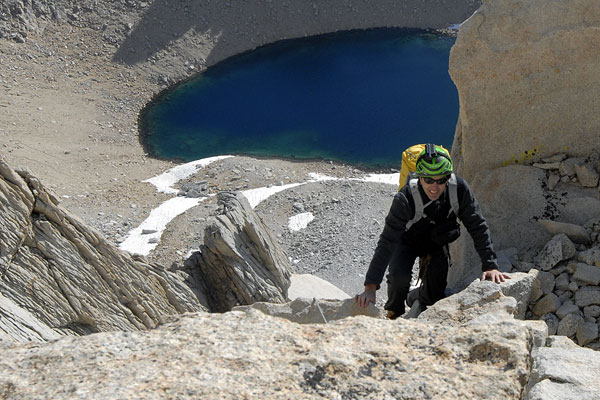 Arcteryx's Gamma LT pant is suitable for nearly any context in which you don't absolutely need a hard shell.
That is, provided it's not pouring all day, or bitter cold and windy, the Gamma LT is a comfortable and full-featured alternative to your hard shell.
Climbers will love the four-way stretch fabric's freedom of motion and durability. Mountaineers will love the durability and light weight. And given the Gamma Lt's breathability and low weight, you can replace your ordinary backpacking/trekking pants with these without penalty. The Gamma is breathable, water resistant, and remarkably soft against the skin. You can sleep in these without feeling like you're surrounded by plastic.
Backcountry skiers will find the Gamma LT a fine choice for the Spring season—and even high-octane pursuits in colder weather. The cuffs have a built-in draw cord to cinch them tight around your boots. The Gamma LT has two side pockets and one cargo-thigh pocket for storage. An integrated belt is included, with a chamois interior against your skin, and a very trim profile that won't conflict with your backpack's waist belt.
The Gamma LT comes in men's and women's-specific models. Both feature articulated patterning for the greatest range of motion and comfort. Really, the Gamma LT is one of those rare gear items that achieves a flawless harmony of form and function. The only possible downside here is that you've got to pay for this level of design and quality: the Gamma Lt isn't cheap. That said, if you do pull the trigger on this one, I don't think you'll be disappointed.