SPOT Satellite Messenger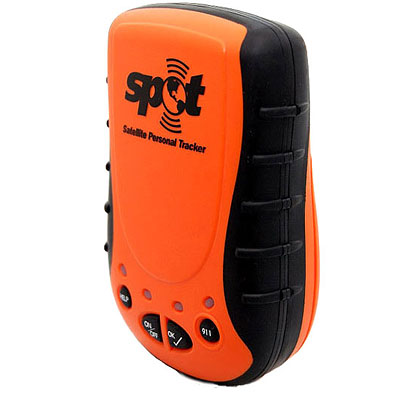 simple
it works
limited features
7.4 ounces
With a few important limitations, the new SPOT Satellite Messenger works as advertised, making it inarguably a revolutionary new safety device.
Unlike the current (and expensive) crop of Personal Locator Beacons, Spot's Satellite Messenger constantly reads your position via GPS satellite and enables you to send pre-composed emails to any addresses you choose, or a direct 'help' request to the appropriate local emergency agency from practically anywhere on Earth. Here's how it works: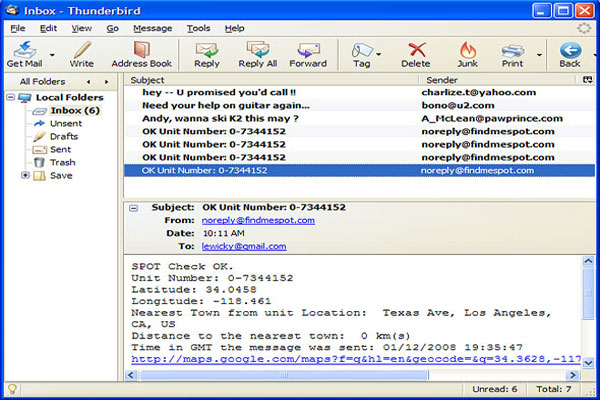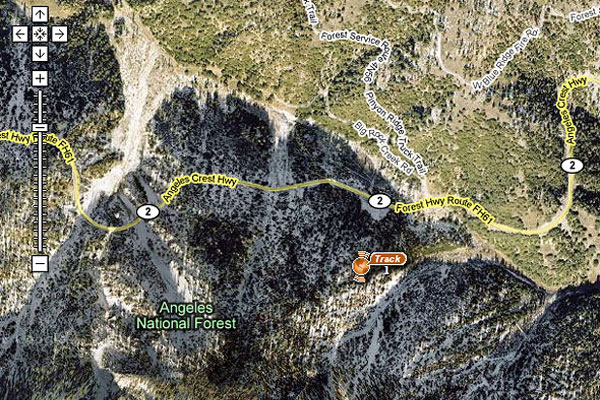 Spot service requires two components, the messenger itself, which is powered by two AA Lithium batteries (with an expected lifespan of up to two years), and also a yearly satellite service subscription, which will run US $99 to $149 depending on options.
When powered on, Spot continually looks for and reads GPS Satellite signals to determine the unit's current position.
Whenever prompted by you, Spot sends your current position in the form of an email and cell phone text message to the email and cell accounts of your choice.
Regarding these emails, you get basically two choices: a 'help' message or an 'ok' message. From your account interface at home, you can edit either message (up to about 120 characters) from the default 'Spot Check OK' to whatever you choose. ie, 'OK: on route and on time.' These emails include a direct link to Google Maps™, allowing your base camp team the ability to view both your status (ok/not) and your actual position in real time.
Just to be clear, these messages are pre-formatted—you can't compose them in the field. As an optional feature, Spot allows you to purchase a 'tracking' subscription for an extra fifty bucks. When activated, this causes the unit to automatically send tracking pings every ten minutes to your account message center (but not email inbox). While this might seem redundant feature, it adds an extra layer of security in the event you become incapacitated.
It's worth contemplating a variety of scenerios and talking them out with your backup team before you disappear. What should they do, for example, if you stop sending 'ok' messages? I do wish Spot offered a greater number of email options (ie, 'I'm running late but okay'). If you're going to send a loved one a distress call, it would be nice to have the ability to say 'Injured but stable' or 'OK but need help for someone else' rather than let their imagination run wild.
As a first-generation product, the Spot Messenger is clearly at an early stage in its evolution. I expect we'll shortly see Spots with LCD displays that show current GPS position, as well as GPS and Transmit satellite signal strength.
Regarding Spot's performance, in my prelimenary tests, the device had no trouble locating GPS signals. Outgoing signals (which use a different satellite network) are a different story. Spot requires a clear view of the sky in order to transmit. Traveling with Spot in my pocket through a sparse forest in the San Gabriels, I found Spot struggled to send out tracking pings. In order to reliably send out messages, you'll need clear areas where you can wait ten minutes or so to give the unit time to transmit.
Finally, as with all technology-based safety devices, we should ask hard questions as to whether Spot will save lives—or make us take greater risks because we feel emboldened. The Spot Messenger is a major advance in outdoor safety gear—of that there is no doubt. But do give thought to how you'll use it, and don't let the ability to call for help give you a false sense of security in the wilderness.