Patagonia Capilene 1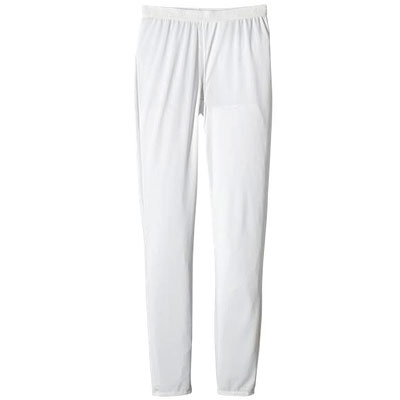 ultralight
odor-resistant
SPF 15
4oz
I know, I know, we're supposed to be switching to wool base layers these days—synthetics have gone out of favor. But Patagonia's ultralight Capilene 1 long underwear bottoms remain my favorite choice for fast-and-light needs.
24-hour monster vertical summit bids in the Eastern Sierra? You bet. When I want to carry as little weight as possible, I carry the Cap 1 bottoms or nothing at all. Look, we all know that next-generation wool, with its specially-planed fibers (like Smartwool's microweight bottoms) is more comfortable next-to-skin than synthetic fabrics. I give you that.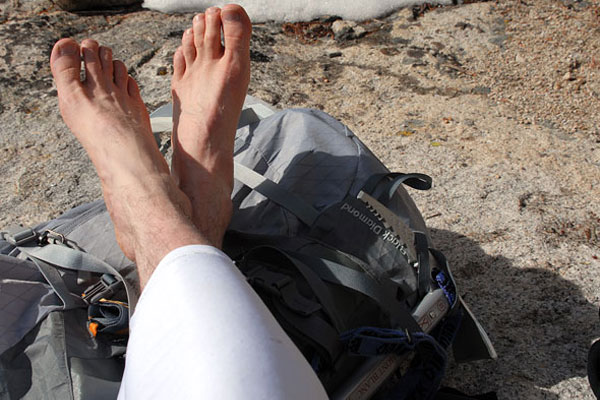 But let's consider a few not-insignificant ways in which Capilene 1 fleece outperforms wool.
First: it costs less! Wear your Cap 1 bottoms as your only layer when you're in Tuttle Creek's bushwhacking hell below Mount LeConte.
Let those thorns and brambles tear your underwear—instead of your skin—to shreds. Roll around a bit in the dirt for good measure. Sweat for all you're worth. And then, when you're done, and you've utterly wrecked your Capilene 1 bottoms and you barely want to touch them much less try to rehabilitate them, just toss them in the recycle bin.
It's a lot less painful that destroying a $70.00 pair of wool bottoms. Moreover, Patagonia's low-friction Capilene 1 layer does a better job resisting snagging and tearing in the first place, so they'll live longer. And, they've got a handy SPF 15 sun protection factor, so you can wear them instead of sunscreen or hiking pants in hot weather to save weight.
Still not convinced? Yes, wool is warmer and more comfortable when it gets wet. But Capilene 1 dries much faster than wool. Performance-wise, this turns out to be kind of a tie. In really mucky weather, I like to have one of each so I can alternate between whatever works best at any given moment. What's not a tie, however, is Capilene's 1 lower weight. You save anywhere from one to two ounces or more versus a comparable wool bottom.
The real knock against Capilene fleece was its tendency to stink after a few days in the backcountry. Patagonia has added its 'Gladiodor' natural odor control system to Capilene products to eliminate the problem. Unlike other odor control systems (which typically infuse fabrics with Silver ions), Patagonia's Gladiator is non-toxic and does not pollute groundwater.