November 26, 2008
Happy Thankgiving everyone! Looks like we've finally got our first official winter storm of the season in the Southland Mountains. Mount Baldy says they got 2-6″ of snow. Up north, Mammoth reports a modest 5″ new on an admittedly meager base—but at least they're open!
Ski Dazzle Los Angeles is Dec 4-7 at the Convention Center. Whether you go to buy gear or just to check out the scene, it's always worth the price of admission.
That's it for now. We're headed north for the holiday. Then off to AZ for an MRI and hopefully some good news. If you're traveling, travel safe this weekend, and be sure to eat a lot of turkey and pumpkin pie. Take care!
November 22, 2008
My apologies for the lack of new content this week. I've been busy watching my personal fortune evaporate in the stock market. While I would never argue that what has been happening at the NYSE is in any way good, it has been most educational. The financial crisis has motivated me to learn more about our economy, the equities market, and finance in general—subjects about which I have long been ignorant (more…)
November 16, 2008
Here's a look at the sunrise from near our home this morning: that's a lot of smoke. The Yorba Linda/Anaheim area fires are about sixty miles east of us, which gives a sense of just how smoky the Los Angeles Basin is this morning. And, when I turn and look to the west, the sky is considerably smoky from the Santa Barbara fires northwest of us. What a mess!
November 15, 2008
The Los Angeles Times has an article on efforts to rename North Palisade as "Brower Palisade." With an elevation of 14,242′, North Pal is California's fourth-highest mountain and the Sierra's signature mountaineering objective—Whitney nothwithstanding (more…)
November 8, 2008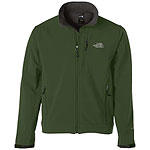 North Face's Apex Bionic Jacket combines the best qualities of Windstopper™ fleece and a stretchy soft shell in one trim package. The Apex Bionic practically jumps out of the box when it comes to applications like downhill skiing, snowboarding, or cold-weather backcountry skiing, hiking, and climbing. This is a performance blockbuster and a Windstopper-killer. North Face uses its proprietary (more…)
November 7, 2008
Well…not exactly, but if you did happen to catch the cover on the November '08 Backcountry Magazine, you'll see the provocative headline, "New Heights or New Hype: Freeski Mountaineer Chris Davenport." The feature article inside doesn't exactly stake out a bold position on the subject, but it does ask the intriguing question, is Chris Davenport creating a new skiing genre? (more…)
November 5, 2008
What an extraordinary moment in our nation's history. I have never felt so proud to be an American. I am proud that so many Americans chose to exercise their right to vote—many of them first-time voters (and many of those young voters) (more…)
November 4, 2008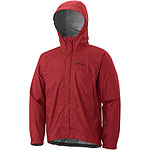 Marmot calls the PreCip Jacket 'full-function value-added rainwear.' Given the PreCip's bargain price, the value is easy to see. As to the question of function, the PreCip is a seam-taped waterproof/breathable shell that sits (like TNF's excellent Venture Jacket) somewhat ambiguously between plain nylon rain gear and technical outerwear. Compared to the Venture Jacket, the PreCip feels a tad more like rainwear (more…)
November 3, 2008
For the past few days I've debating whether or not to make any personal endorsements for the upcoming election. This is, after all, a mountaineering website, and with all the competing campaign messages bombarding us, it's been nice to keep SierraDescents as a sort of non-political safe haven (illusory or not).
That is, until I happened to browse my site today and found political ads running all across it, including a particularly contemptible ad run by the Prop 8 proponents, courtesy of Google (more…)