December 14, 2012
As I write these words, my five-year-old son is sitting in his kindergarten class, making Christmas tree ornaments and enjoying a last-day-of-class party before his long Christmas vacation begins. And the thought that sends me into uncontrollable fits of sobbing, over and over, is that he is coming home today.
My son will come home today from school, and check to see if there are any new presents for him under our tree, and tell me about what he did in class today. And I will try my best not to cry in front of him, and when I do cry, I will try to find words to explain what cannot be explained.
To the families of the victims of the Sandy Hook shootings, and to all affected by this utterly senseless act, you are in my thoughts and prayers. To everyone else, as you hug your children tonight, I beg you to reconsider the terrible, unconscionable, unforgivable stupidity of gun culture in this country. We have to change this.
Sandy Hook students enjoy the rehearsal for our 4th grade winter concert – a talented group led by Maryrose Kristopik! twitter.com/DHochsprung/st…

— Dawn Hochsprung (@DHochsprung) December 12, 2012
September 20, 2012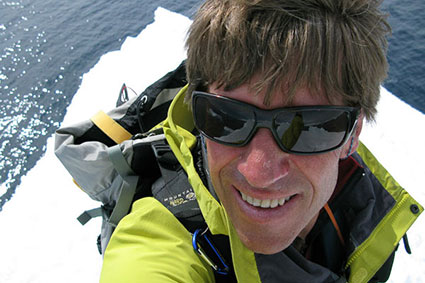 Don't miss your chance to meet legendary ski mountaineer and Chuting Gallery author Andrew McLean, who will be speaking at Caltec in Pasadena next Thursday, September 27 at 7:30 p.m. I have to say, there are a lot of parallels between Andrew and me: we both started as ski racers, moved on to become steep skiing fanatics, and currently run two of the sport's most popular and passionate websites (more…)
July 3, 2012
Only days after Mammoth Mountain gave the axe to June Mountain, plunging the town of June Lake into crisis, Mammoth's hometown of Mammoth Lakes has now declared bankruptcy, following a botched development agreement and a failed court appeal that leaves the tiny community unable to pay a massive $43 million dollar breach-of-contract judgment (more…)
June 28, 2012
Well, we knew it was coming; the only question was when. Sony has announced a helmet cam to be available fall 2012. The design appears to hybridize both GoPro and Contour concepts: the camera chassis is upright, ala Contour, and comes with a (presumably) waterproof housing. Note that it has a Zeiss lens, and image stabilization. So, how is Sony's new helmet cam likely to compare to a GoPro or Contour (more…)
June 22, 2012
It's just kind of hard to believe: Mammoth Mountain has abruptly announced they're closing June Mountain indefinitely for feasibility studies. Reading between the lines, this basically looks like a kiss of death. As a ski area, June has much to offer, including powder glades, rolling intermediate terrain, stunning scenery, and incredible sidecountry access. But it's also got the double whammy of being in the middle of nowhere and on the wrong side of the L.A. to Mammoth drive.
June has been owned by Mammoth since 1986. Mammoth says it can no longer 'subsidize' June Mountain, which is an odd way of looking at your own property. Regardless, the parent resort is obviously having troubles of its own, and apparently doesn't view June as either an essential extension or complement to its operations. My heart goes out to June employees and town residents who've just got the news. Times are tough enough as is along the 395 corridor. This is a terrible blow.
more at ESPN.com
March 8, 2012
What comfort is there for the rest of us when someone this smart, this experienced, this funny and vibrant, is taken by an avalanche? The bodies of Tetonat.com ski mountaineer Steve Romeo and friend Chris Onufer were recovered today on Ranger Peak in Grand Teton National Park. Steve's site was a huge source of information and inspiration for backcountry skiers across the planet, myself included. Truly, this is devastating news.
February 3, 2012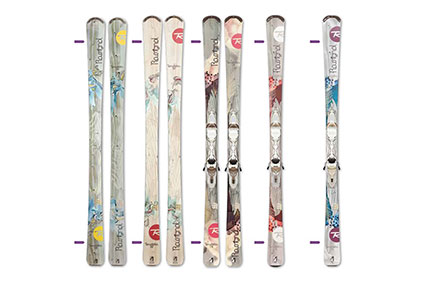 As rocker technology continues to evolve, we find it moving well beyond powder-only skis. In fact, rocker (in one form or another) is appearing throughout ski makers' 2012-2013 lineups. While rocker certainly brings advantages to nearly all categories of skiers, I believe rocker may prove to be of great benefit to one group in particular: women (more…)
April 29, 2011
Sobering and heartbreaking news: Powder Magazine is reporting the deaths of two Sierra skiers, Kip Garre and Allison Kreutzen, whose bodies were found in a pile of avalanche debris yesterday morning near Split Mountain. According to rescuers, it appears the pair were climbing Split's east couloir with the intention of skiing it when a large avalanche began about 2/3 of the way up the couloir, sweeping them down. My deepest condolences to Kip and Allison's friends and family.
via Earn Your Turns
December 3, 2009
The FTC has enacted new regulations which impact websites and bloggers who publish gear reviews. In particular, the FTC now requires disclosure of any relationship between advertisers and publishers which might not be obvious to visitors.
SierraDescents is affected by these regulations (practically every website is). At first, I was annoyed by these new rules, which will mean a bit of work on my end for compliance. But, as I've had time to think things over, I'm starting to believe the rules are for the better. Ironically it was an experience I had recently looking for objective reviews of a new dental product that crystalized my opinion. I realize that a great many reviews on the 'net are little more than paid advertisements masquerading as editorial content. If the FTC rules help clean up the trash, I'm all for it. As for my disclosures, here goes:
SierraDescents gets gear for review in several ways. The first and easiest is I just buy it from REI or A16 or Amazon or whoever. I pay using my own (aka my wife's) money, and I don't get any special treatment or discount. In the FTC's eyes, no hidden relationship exists, and no disclosure is necessary. Scenario 2 is that I occasionally get gear at a discount. This includes Professional Pricing accounts from gear manufacturers, and courtesy discounts from merchants who advertise on my site. If you're curious, these discounts typically run around 35% off full retail: good but not great. The FTC hasn't really issued specific guidance in this 'discount' case. Are we supposed to disclose it or not? Probably, given that there is a relationship in place.
SierraDescents also writes letters, letters, letters to gear manufacturers begging for review samples. Most of these go unanswered (TNF, I'm talking about you!), but occasionally companies agree to send gear free of cost. The downside is that they usually want their samples back—and the brutes often even make me pay return shipping! But…sometimes, they let me keep things for free. Or I forget to send them back (sorry, Cascade Designs!). I've found that I do feel the temptation to be a little nicer to companies who send me things for free, but I am also fairly crusty by nature, and I always take my job as an objective critic very seriously.
To comply with the new FTC regulations, as I add new product reviews I will be trying to include a disclosure tag explaining where the gear came from. I'll also be working backward through my existing reviews to add disclosure notices, though that is going to take some time. The ultimate effect of this, I think, is that I won't feel any temptation to sugar-coat a review. If you know I'm getting something for free, and I say only, 'best such-and-such ever', that would look a little fishy, wouldn't it? So on balance, I'm all for the new rules. I hope they have a positive effect on my work, and more importantly on the quality of reviews you'll find on other websites.
One final disclosure: SierraDescents earns the bulk of its income (such as it is) from affiliate-channel advertising on gear review pages. The FTC is silent on this subject, though you'd think this would be one of the more obvious potential conflicts of interest. Affiliate ads are the merchant/price text links you see on all my gear pages, like here.
If you happen to click one of these links to view a product and then make a purchase in about 30 days or less from that merchant, SierraDescents gets a commission (typically 5-10%) on the sale. Interestingly, most of the sales generated via these links come not on the actual product under review, but for something else, which does lessen the temptation to hype a product to try to sell it. For those of you interested in helping support the site, by the way, making purchases via my affiliate links (found on review pages only) is a very easy way to contribute. Note that these commissions come from the merchant's advertising budget—they are not surcharges—so you are always getting the best price available at that merchant.
I think of the affiliate model as just a more efficient form of traditional advertising, though many cash-desperate state legislatures are trying to make the case that affiliate-driven sales constitute a taxable event in which publishers are acting as an in-state sales force. This remains a hotly contested issue, as States do have a legitimate beef with the way online retailers get to avoid paying sales tax.
Anyhow, that's it for my confessions. If what I've described here is news to you, this is probably how most of the other small websites you regularly visit operate. I know I've heard rumors of bloggers making six-digit salaries and getting a wild array of free products, but that's not the case here. I do remain hopeful that someday my poor wife will be able to quit her soul-crushing civil service job in a windowless office in the bowels of Santa Monica. Until then, well, I'll just have to keep skiing.

July 4, 2009
Well, I've reskinned most of the interior pages of sierradescents back to the good old boring gray. I imagine the pink look raised some eyebrows for first-time visitors who were just looking for a gear review or two, but the occasion seemed to call for more than just business as usual.
I think I'll leave the pink pages up here on the home page for a while longer. Last night was our daughter's first night home. She would cry and I did my best to get her back to sleep. Then our son would start crying in his room, so I'd go there and calm him down. Then I'd get back in bed and our daughter would cry again. And back and forth. Maybe I should rekindle my old "this is good training for Williamson" mantra.

Speaking of Williamson, since I'm going to be on climbing hiatus for July (most likely), I'm thinking of trying to do a write up a trip I did two years ago up the West Face in June. I got a lot of good photos from that, but never got around to writing about the hike. Doing Williamson via Shepherd Pass and the West Face is a great step up from Whitney's Mountaineer's Route, if you're looking for a next-big-trip kind of progression.
For now, there will be a lot more diapers than dihedrals in my immediate future, so please forgive me if updates are a little sparse. I am tossing in some new gear reviews here and there, but if you're like me, you'll want a little more meat with your content. Happy 4th of July everyone!