November 29, 2012
Does anyone read books anymore? This is not a rhetorical question—my books section is basically a ghost town nowadays. Still, for those of you who still like to hold a bound stack of old paper in your hands for hours at a time, here's William L. Manly's Death Valley in '49, a classic story of pioneer life and the California Gold Rush, plus a truly remarkable account of a disastrous journey across Death Valley (more…)
November 13, 2009
I enjoyed the original Freakonomics when it first came out. Written by University of Chicago economist Steven Levitt and New York Times journalist Stephen J. Dubner, the book used economic analysis in clever and unexpected ways to expose "the hidden side of everything." Freakonomics made its share of enemies, thanks to its occasionally radical theories, such as suggesting the national decline in Crime seen during the Clinton years was actually due to the legalization of Abortion some twenty years earlier. Levitt and Dubner clearly enjoyed rabble-rousing as a sport. But, the book did successfully challenge conventional wisdom on a wide range of subjects. It was a good, fun read.
After reading the book I followed the Freakonomics Blog for a while, though as time progressed the authors' unconventional wisdom began to look more and more like conventional right-wing claptrap, so I moved on. Flash forward to this year, and the release of Levitt and Dubner's new book. SuperFreakonomics has a key chapter on Climate Change titled, "Global Cooling: What Do Al Gore and Mount Pinatubo Have in Common?", which gives you a good sense of where their unconventional wisdom has apparently led them (more…)
May 29, 2009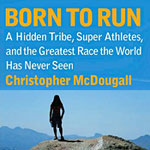 Christopher McDougall's Born to Run arrived on my desk with impeccable timing. I'd just finished a mammoth 19-hour climb and ski of California's Mount Tyndall, and while nursing my wounds I began asking hard questions about my physical limits. If your experience is anything like mine, you've been conditioned over your entire life to believe that human beings were not meant to run (more…)
February 4, 2009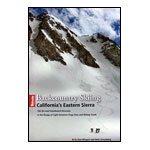 Mammoth Lakes climber/photographer Dan Mingori and Eastern Sierra Avalanche Center co-founder Nate Greenberg have released a new backcountry skiing guidebook, Backcountry Skiing California's Eastern Sierra. Backcountry Skiing limits its coverage (mostly) to the Mammoth regions, but oh what coverage it is! This joins Paul Richins Jr.'s 50 Classic Backcountry Ski Summits and John Moynier's Backcountry Skiing in the High Sierra as an essential guidebooks for the Sierra ski mountaineer.
March 18, 2008
The Alpinist's web site is running an excerpt from High Crimes: the Fate of Everest in an Age of Greed by Michael Kodas. High Crimes documents the shocking but very real emergence of theft as yet another deadly threat climbers must face on 8000 meter peaks. You've probably heard about the 'borrowing' of oxygen bottles on Everest and similar tales, but the depth of the crime on Everest and other big peaks (including K2!) is truly astonishing (more…)