July 31, 2011
Regarding the Debt ceiling crisis, Ezra Klein has been essential reading these past few days. For excellent progressive coverage, I recommend Matt Yglesias. For excellent conservative coverage, I recommend David Frum.
July 30, 2011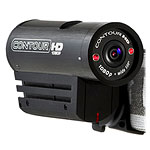 If you've got a Contour helmet cam, or if you've ever watched any of my helmet cam videos, like this or this, you've probably noticed that the camera is particularly inept when it comes to dealing with bright, snowy scenes. Highlight detail tends to wash out, leaving obvious and ugly blank, featureless regions of white. The question is: why? (more…)
July 21, 2011
No, they didn't go up the cables, they went up the Regular Northwest Face. First thought: this can't possibly be real. Second thought: hey, if she can do that, maybe I can too. Third thought (after reading full trip): uh, no, I can't do that. Final thought: can we all get together and agree to not let our 12-year-old daughters do things that completely undermine my ability to think of myself as 'rad' ?? Just saying…
via SuperTopo
July 20, 2011
If it weren't for the D7000's annoying tendency to overexpose certain kinds of images, I think I could honestly say there is not a single digital frame I've ever taken that wouldn't look better if I had shot it with my Nikon D7000. The D7000 is a formidable photographic tool, capable of handling nearly every professional need imaginable—in fact not merely handling (more…)
July 16, 2011
I've never heard it so quiet here. We live about 0.5 miles from the 405, and you don't realize how much background noise the freeway makes, constantly, 24 hours a day, until it's suddenly gone, and all there is in its place is silence. Complete and utter silence. Extraordinary.
July 11, 2011
Southern California travelers beware: at 7 p.m. Friday, July 15, the 405 freeway will close between I-10 and Highway 101 to allow a mad 53-hour rush demolition of the Mulholland Drive bridge in Sepulveda Pass. What does this mean, exactly?
No one really knows. If everyone heeds the warnings and avoids the closure area (and if the freeway successfully reopens as planned at 5 a.m. on July 18) perhaps nothing much at all will happen. Or perhaps we'll see a traffic FUBAR of truly epic proportions: Dogs and Cats sleeping together; Carmageddon. I say don't take the risk. If you possibly can, avoid any north-south travel across the L.A. basin on or near the affected dates. And obviously, if you live or commute in the Sepulveda Pass area, plan to hunker down for the weekend. The countdown has started…
July 10, 2011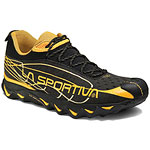 La Sportiva's snazzy trail-running trainer, the Electron, has become one of my footwear favorites—though perhaps not exactly in the way Sportiva intended. The Electron offers an intriguing blend of lightness and support. It is certainly not the lightest of the light, but at one pound, nine ounces per pair, it is quite light given the considerable level of support (more…)
July 3, 2011
Yes, it's another entry in my critically-acclaimed 'Top-to-Bottom' video series, in which I go to the top of a ski area and ski all the way down to the bottom! What an absolute blast this day was: July 2 at Mammoth Mountain. I figured if ever there was a year to get up there for some July turns, this was it, and I sure wasn't disappointed (more…)