December 27, 2011
Seen from nearly any angle, Mount Muir's East Buttress would seem to be self-evidently unskiable.
And then, from atop Thor Peak last April, Dave Braun and I saw what appeared to be a continuous thread of snow connecting the mountain's south shoulder to the base of the buttress (more…)
December 25, 2011
Merry Christmas and Happy Holidays to you and your family from ours!
December 24, 2011
Bummer!
December 22, 2011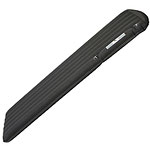 Yes, there is down (as in feathers) in Exped's DownMat-series sleeping pads, which include the DownMat 7 and the DownMat 9, in lengths from short to long. Putting feathers inside your sleeping pad may sound a little strange, but it works out to have exactly the same effect as putting feathers in your jacket: it makes it warmer without making it heavier (more…)
December 19, 2011
This it seems to me is the ultimate tribute to Kim Jong Il, the recently departed Dear Leader of North Korea—a satellite image of North Korea at Night.
Ezra Klein writes: "That, right there, is Kim Jong Il's legacy. In a world that had long ago found light, he managed to keep 24 million human beings in the dark."
December 18, 2011
In the good old days you needed two or three pairs of skis, depending on how serious you wanted to be on the race course. You would either tilt GS or Slalom, and ride those as your go-to board, and then typically you'd keep an old pair as rock skis for the early season, and those rock skis usually doubled as your powder skis, because they'd soften up over time and get sweeter in the deep (more…)
December 14, 2011
How good is Bethesda Studios' new role-playing game, Skyrim? It's so good I'm afraid to open the box.
That's right, instead of opening it up and loading it on my machine, when UPS delivered my copy I instead carefully wrapped the box in Christmas paper and put a label on it saying To Andy from Santa (more…)
December 13, 2011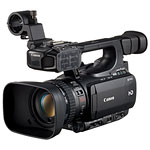 I understand that Canon's XF100 is currently one of the very hottest items in the compact professional camcorder market, and I understand why. But to my eye, the XF100 is compromised by the inescapable limitations of its sensor, and that compromise overshadows the XF100's otherwise-outstanding features. What's good about the Canon XF100? Well, it's hard to know where to begin (more…)
December 11, 2011
One of the things I pride myself on is belated insight—meaning, I do have good ideas, but they tend to occur to me a little bit late.
That was definitely the case going up the Mount Whitney Trail last weekend. We knew we'd be facing weather somewhere between 0-20°F, and we knew we'd be climbing fast (more…)
December 6, 2011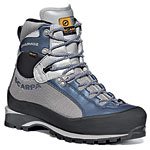 Scarpa's Charmoz GTX is a light Alpine/Mountaineering boot in the same class as the very popular La Sportiva Trango S EVO. On my scale the two boots are almost identical. The Charmoz weighs three pounds, five ounces per pair (size 42.5), exactly 0.5 ounces lighter than the Trango S. Both boots are lightly insulated, waterproof (more…)