June 28, 2012
Well, we knew it was coming; the only question was when. Sony has announced a helmet cam to be available fall 2012. The design appears to hybridize both GoPro and Contour concepts: the camera chassis is upright, ala Contour, and comes with a (presumably) waterproof housing. Note that it has a Zeiss lens, and image stabilization. So, how is Sony's new helmet cam likely to compare to a GoPro or Contour (more…)
June 22, 2012
It's just kind of hard to believe: Mammoth Mountain has abruptly announced they're closing June Mountain indefinitely for feasibility studies. Reading between the lines, this basically looks like a kiss of death. As a ski area, June has much to offer, including powder glades, rolling intermediate terrain, stunning scenery, and incredible sidecountry access. But it's also got the double whammy of being in the middle of nowhere and on the wrong side of the L.A. to Mammoth drive.
June has been owned by Mammoth since 1986. Mammoth says it can no longer 'subsidize' June Mountain, which is an odd way of looking at your own property. Regardless, the parent resort is obviously having troubles of its own, and apparently doesn't view June as either an essential extension or complement to its operations. My heart goes out to June employees and town residents who've just got the news. Times are tough enough as is along the 395 corridor. This is a terrible blow.
more at ESPN.com
June 7, 2012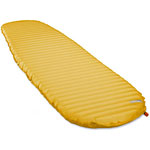 Thermarest's Neoair XLite replaces the original Neoair pad, offering upgraded warmth (from a spec value of R2.4 to R3.2) at a slightly lower weight—one ounce less overall. The weight differential isn't really big news, but the added warmth is: an R-value of 3.2 is pushing into the 4-season category, and even for 3-season use, you will absolutely notice and enjoy the extra warmth (more…)
June 5, 2012
Yes: Venus! A thoughtful neighbor stopped by with black glasses from Griffith Park Observatory and told us that Venus is currently visible crossing the sun. My son and I jumped outside with glasses plus the Nikon and the big lens and every filter in the house. It took us several tries, but here it is, clearly visible, via the Nikon and via my NX70U plus the solar goggles. See it now or wait 105 years. Awesome!
June 1, 2012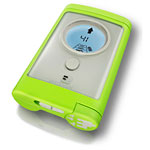 I say Ortovox's 3+ is one of the best choices in today's crop of avalanche transceivers. The class of 2012 offers us a lot of innovation, but it also offers a lot of complexity. Leave the complexity to others (if you don't explicitly need it) and go with the Ortovox's effective fusion of simplicity and technology. Key features of the three-antenna 3+ include the beacon's self-orienting sensor (more…)