January 18, 2013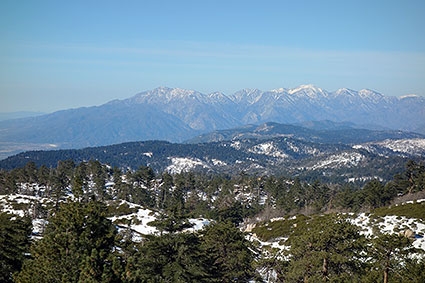 Well, temperatures are back in the 70′s here in SoCal, so things appear to be getting back to normal. A big thanks to all of you for your kind thoughts and support during our historic cold snap—it was touch-and-go for a while there, but it looks like we're going to pull through just fine. Here in mid-January, we've reached that time of year when I find myself looking outside, rubbing my chin, and saying, "Hmm…" (more…)
January 14, 2013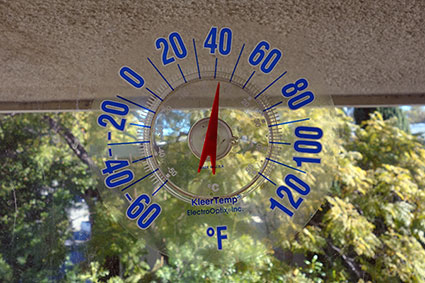 You are looking at an actual photograph of the thermometer outside my West Los Angeles apartment taken 10 a.m. this morning, looking out at a bright and sunny Southern California day. In case you are wondering, this photograph has not been doctored or altered in any way. Temperatures are indeed currently in the 40′s throughout the coastal L.A. Basin. In other words: we're freezing! (more…)
January 11, 2013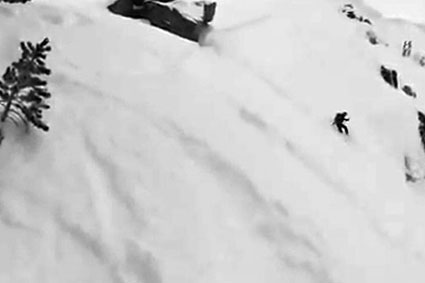 By now you've likely seen this video of an avalanche that trapped one skier on Echo Peak in the Tahoe Sierra on December 30, 2012. This is exactly the kind of video that tends to polarize opinions—the party members display a startling lack of familiarity with their avalanche gear (gear in general seems to prove endlessly problematic), and almost no knowledge of avalanche rescue protocols (more…)
January 10, 2013
Sure, Andreas Fransson skied the Whillans Ramp on Patagonia's Aguja Poincenot…but has he ever skied Snow Valley?
I highly doubt it.
January 9, 2013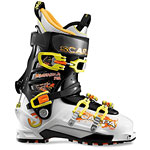 Of the ski boots I've tried, Garmont's Cosmos and Scarpa's Maestrale RS are clearly the two ski mountaineering standouts for 2013. The Maestrale RS is an updated, Polyamide version of Scarpa's original, orange (Pebax) Maestrale. That first-generation Maestrale remains notable for its excellent climbing and mountaineering performance, but to be honest its skiing performance was always limited (more…)
December 29, 2012
For those of you who have snow in your own backyard, I'm very jealous. Here on vacation in Northern Arizona, I've been enjoying the pleasures of cross country skiing, which currently entails no more hassle than me putting on warm clothes and stepping outside—fabulous. Naturally, my kids see me dressing up in my snow pants, and they start running for their ski clothes, and before you know it we're all outside (more…)
December 26, 2012
Well, can you believe it's Christmas 2012? Happily it's a white one for us this year. Merry Christmas to you and your loved ones! Peace.
December 18, 2012
Took the kids—both of them—to Snow Valley today to check out the conditions and make some turns, with leash and without. I must say coverage looks terrific. Certainly much, much better than anything we saw from early through at least mid-winter last season. So for those of you who were wondering (or fearing) if this winter could possibly be worse than last, the answer appears to be no, for Southern California, at least.
December 15, 2012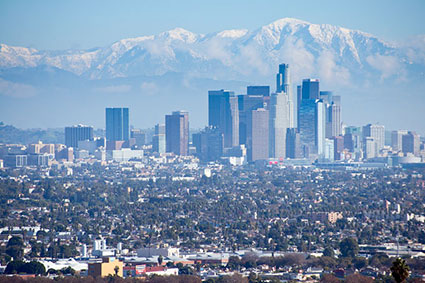 I'm out with my camera today, partly because it's a beautiful day in Southern California, mostly because it's easier than sitting at home and reading the news. Here's downtown Los Angeles with the San Gabriel Mountains and a very snowy Mount San Antonio in the background. For you local resort skiers, Mountain High, Snow Summit, and Snow Valley are open, thanks to this week's storm (more…)
Over a world both familiar and strange.
Los Angeles, California, December 15, 2012.
→ More SierraDescentsPrevious Posts ↵