February 28, 2011
Cold Storm Good. Mmmm…
February 26, 2011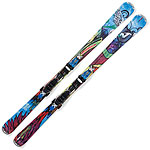 Pay attention to skis like Nordica's Fire Arrow. Part of a growing trend in ski manufacturing, they attempt to combine the best of traditional and modern ski designs. If you've got roots in the hard snow/carving universe, a ski like this is almost certain to end up in your quiver. The Fire Arrow combines a traditionally-narrow waist with big, floaty tips and tails (more…)
February 25, 2011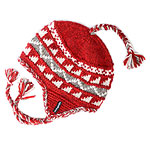 Have you noticed it's hard to find warm hats nowadays? Used to be you could walk into any ski shop and get a wool ski cap that would get you through pretty much anything. These days I find hat racks dominated by lightweight beanies and the occasional wind-stopper fleece cap. Both are great—they certainly have their uses. But on those bitter cold December mornings when the wind is screaming (more…)
February 23, 2011
Continuing my award-winning Top to Bottom video series, here is a POV ski descent of the Arizona Snowbowl via the Spur Catwalk, Lower Bowl, Logjam, Wild Turkey, and Round Up—or, as the locals like to call it, "Bowl". Chair was running smoothly today, crowds were light, and sun was shining, so all is forgiven (more…)
Wolfgang Lert died in his San Francisco home on Feb 13, 2009 at the age of 91. He was one of the founders of SMS as well as a builder of the San Antonio Ski Hut. In 1936-37 he made a ski movie, "The Original Mugelhupf Movie" filmed on Mt.Baldy. This 23-minute video opens and closes with scenes of Wolfgang Lert skiing in 1997 (age 80) and 2001 (age 85). He introduces several old films, which are accompanied by music and narration. His first ski memories are from 1930 in Arosa , Switzerland , where he and his younger brother traveled for ski lessons. The film demonstrates equipment and techniques of the day. This is followed by scenes from Mt Rainier in 1933.
Darroch Crookes leads a group schussing above Paradise and demonstrates turns and tricks. Next comes Yosemite in 1935 with scenes of powder skiing, Count Felix Schaffgotsch touring, and Hannes Schroll demonstrating state-of-the-art parallel turns at Badger Pass. Lert was Schroll's first ski pupil in the U.S. The final part of this video is a ski chase filmed on Mt San Antonio (Mt. Baldy) above Los Angeles during the winter of 1936-37.
During the preparation for the Ski Hut's 70th Anniversary, Bahram Manahedgi contacted Wolfgang and received permission to sell DVD copies of his movie to raise money for a new roof which was completed in 2008.
To buy a copy of the "Mugelhupf" DVD send a check for $20.00 to:
Sierra Club-San Antonio Ski Hut
PO BOX 641145
Los Angeles, CA 90064
via Bahram Manahedgi
February 21, 2011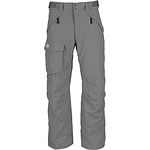 I wouldn't call North Face's ski and snowboard-oriented Freedom pant perfect, but it does get a lot right, making it quite appealing for this price point. You'll have no trouble finding things to like about the Freedom pant, starting with its very economical price tag, and continuing with its vibrant color choices, relaxed fit options, and handsome styling (more…)
February 20, 2011
About a foot of new snow on the ground here in Flagstaff meant it was a mad-dash morning for a powder day at the Arizona Snowbowl.
Those of you who sometimes wonder if you're crazy for climbing hours up mountains only to ski a few minutes back down, the answer is yes—but maybe only a little crazy (more…)
February 15, 2011
You really can't understand how extraordinary Telluride's hike-to 13,320′ Palmyra Peak is unless you actually go up the bastard. This is wild country, fully deserving of its EX rating, offering the kind of remote and intimidating skiing you just don't get within the bounds of (realistically) any other major North American resort (more…)
February 11, 2011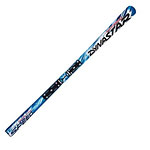 These skis scared me—and that was long before I even put them on the snow. Take a look at that narrow tip and tail. Pay particular attention to that expansive 23.6-meter turn radius. And how about a crazy-slender 66mm waist underfoot? Indeed, riding Dynastar's Course World Cup ski, a pure-blooded GS race board, is somewhat like going back in time (more…)
February 9, 2011
Over Christmas I bought a space heater for my room at my parents' house in Flagstaff, which tends to be cold. I liked the heater so much I decided to get another one when I got back to my L.A. apartment, which also tends to be cold. Problem was, the one I got in Flagstaff was black, and in California (in fact online as well) I could only find silver versions of the model I liked. No big deal…but I really liked the way the black heater looked. Is it crazy to care that much about the color of your heater? Maybe (more…)