October 31, 2012
It's not the Giant Spider hanging outside my window yesterday which makes me nervous. It's the Giant Spider which was hanging outside my window yesterday but which today has gone conspicuously missing which makes me nervous. Where did he go??? Happy Halloween everyone!
October 29, 2012
I've been scanning some of my dad's old Kodachrome slides of the Grand Canyon, and this shot in particular caught my eye. Here we see the south rim, as seen from Bright Angel Point on the north rim, taken in September 1978. Easily visible are the San Francisco Peaks, Arizona's highest point, and Kendrik Peak, both near Flagstaff Arizona. In a straight line, Google Earth measures this distance as 64 miles (more…)
October 20, 2012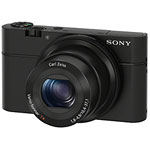 Once again I am updating my Sony RX100 review page. Here's an amazing admission: I bought a Nikon D800 specifically to shoot video on my then-upcoming Rim to Rim hike in the Grand Canyon. D800 video for natural landscapes is astonishingly good—probably you've got to spend car-sized sums to do better. So which camera did I actually carry across the Canyon? My RX100 (more…)
October 19, 2012
Is Grand Canyon but a dream, or is it instead where I am most truly awake? I shot a massive 7 gigs of raw video on this hike, starting at Yaki Point on the south rim and finishing at Bright Angel Point on the north some ten hours later. Looking back over these incredible images, I find myself transported back to this magical October day. I hope it takes you there also.
October 13, 2012
Osprey's Talon 11 gets three key daypack requirements exactly right. It's light, it's (relatively) cool against your back, and it's structured enough to carry loads well. On that third point, I'd say the frameless Talon 11 is easily the best ultralight speed/endurance pack I've ever used. You don't expect an 11-liter backpack to nail its load to your hips, but that's exactly what the Talon 11 does (more…)
October 4, 2012
Nice views, to be sure—but the behind-the-scenes on this one is worth sharing. This was a training/test day for an upcoming Canyon hike with my brother. Problems began with water: I was using a borrowed water bottle, and badly misjudged how much water it held, so I wasn't carrying nearly enough. It was in the 90's at the trailhead, so I ran out of water pretty quickly. But I figured I'd be okay (more…)