June 26, 2011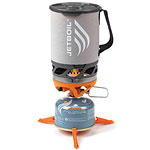 Ever since I got my Jetboil PCS stove, I haven't used another backpacking stove in the backcountry—that's how much I like it, despite the extra weight. But there's a new sheriff in town, and its name is the Jetboil Sol Ti, offering improved cold-weather performance at very nearly half the weight of the venerable PCS. I've got to say, the weight savings alone make this a must-have for me (more…)
June 20, 2011
Looks like this is going to be it for me this year: a double descent of Mount Dana via Solstice and then Dana Couloirs. Tioga Pass opened on Saturday, so we hit the road and skinned up Glacier Canyon to access the couloirs. Accompanying Trevor and me this time for some backcountry fun was very special guest…Howie Schwartz of Sierra Mountain Guides, who was kind enough to join us on his day off (more…)
June 14, 2011
It is one of California's big mountains, colorful, complex, and consequential, and for ski mountaineers, it holds not one but several of the range's most coveted lines. Split's south face is a backcountry skier's dream—if you can get there. Wrap around to the east, and you'll quickly encounter an astounding abundance of ski extreme options. But it is Split's snowy north face (more…)
June 13, 2011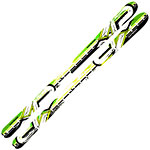 As its name implies, K2's Wayback is a touring/ski mountaineering-specific plank designed for longer and deeper forays into the backcountry. The Wayback weighs in at a respectable 6 lbs 8.5 ounces per pair, while offering 88mm of width underfoot. Yes, this is a tad skinny by today's freeride standards, but for that compromise you're getting a good weight-to-area ratio plus a relatively modern (more…)
June 13, 2011
Matt at SJ says open to the Pass coming from the east, so Dana and all the nearby goodies are in play… As for how much snow is up there: I was at Mammoth yesterday. It looks like early April in a Huge year. Or maybe that's an understatement—you walk out of the upper deck at the Main Lodge onto snow right now. Be aware that as of this week, summer looks like it's rearing its ugly head up in the Sierra (there was no Spring, apparently, or at least so says Howard Schecter), so watch out for flooding rivers, wet slides, collapsing (huge) snowbridges, and all other known and unknown dangers of 20 or more feet of snow suddenly exposed to temperatures in the 70's.
June 4, 2011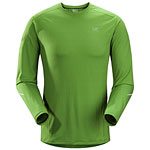 When it comes to clothing, I tend to bounce back and forth between synthetics and wool. Arcteryx's ultralight Motus Crew makes a strong case for the synthetic argument. First of all there is its almost-not-there weight: 3.9 ounces in a men's small, long-sleeve (measured). Then there is the Motus Crew's extremely sheer construction, which makes it exceptionally light, airy, and (more…)
June 2, 2011
Mammut's Creon Light backpack offers us a significant ultralight achievement: a load-worthy backpack weighing less than two and half pounds. Traditionally with backpacks you must choose one or the other—total weight or carrying ability. The Creon Light lets you enjoy the best of both worlds. The frame is very stiff, matched with an effective suspension (more…)
June 2, 2011
Okay, it's June 2 and I just bought a new pair of skis…for this season. Crazy.