December 29, 2012
For those of you who have snow in your own backyard, I'm very jealous. Here on vacation in Northern Arizona, I've been enjoying the pleasures of cross country skiing, which currently entails no more hassle than me putting on warm clothes and stepping outside—fabulous. Naturally, my kids see me dressing up in my snow pants, and they start running for their ski clothes, and before you know it we're all outside (more…)
December 26, 2012
Well, can you believe it's Christmas 2012? Happily it's a white one for us this year. Merry Christmas to you and your loved ones! Peace.
December 18, 2012
Took the kids—both of them—to Snow Valley today to check out the conditions and make some turns, with leash and without. I must say coverage looks terrific. Certainly much, much better than anything we saw from early through at least mid-winter last season. So for those of you who were wondering (or fearing) if this winter could possibly be worse than last, the answer appears to be no, for Southern California, at least.
December 15, 2012
I'm out with my camera today, partly because it's a beautiful day in Southern California, mostly because it's easier than sitting at home and reading the news. Here's downtown Los Angeles with the San Gabriel Mountains and a very snowy Mount San Antonio in the background. For you local resort skiers, Mountain High, Snow Summit, and Snow Valley are open, thanks to this week's storm (more…)
December 15, 2012
Over a world both familiar and strange.
Los Angeles, California, December 15, 2012.
December 14, 2012
As I write these words, my five-year-old son is sitting in his kindergarten class, making Christmas tree ornaments and enjoying a last-day-of-class party before his long Christmas vacation begins. And the thought that sends me into uncontrollable fits of sobbing, over and over, is that he is coming home today.
My son will come home today from school, and check to see if there are any new presents for him under our tree, and tell me about what he did in class today. And I will try my best not to cry in front of him, and when I do cry, I will try to find words to explain what cannot be explained.
To the families of the victims of the Sandy Hook shootings, and to all affected by this utterly senseless act, you are in my thoughts and prayers. To everyone else, as you hug your children tonight, I beg you to reconsider the terrible, unconscionable, unforgivable stupidity of gun culture in this country. We have to change this.
Sandy Hook students enjoy the rehearsal for our 4th grade winter concert – a talented group led by Maryrose Kristopik! twitter.com/DHochsprung/st…

— Dawn Hochsprung (@DHochsprung) December 12, 2012
December 14, 2012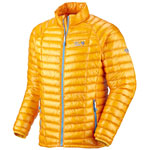 Think of Mountain Hardwear's 6.7-ounce Ghost Whisperer as a high-end heat infusion. If you want the best possible warmth-to-weight ratio in an ultralight top, this is it. The insulated Ghost Whisperer pairs 850-fill down with an incredible 7×10 denier nylon—a next-generation fabric developed as part of Mountain Hardwear's Ueli Steck Project. The fabric's super-tight weave is naturally down-proof, windproof, and (more…)
December 12, 2012
At Mammoth last weekend I had the interesting experience of hearing two exactly opposite bootfitting opinions in two consecutive days at two consecutive shops. US bootfitters overwhelmingly tilt toward putting people into the smallest possible boot shell, and that was indeed the gist of Opinion A, best summed up as, "It's always better to size small and expand the shell if needed." (more…)
December 10, 2012
Thank goodness we have Mammoth! Yes, Mammoth did see rain all the way up to about McCoy Station during last week's Mega-Wet, but enough of that moisture fell as snow across the mountain to produce a dense, saturated early-season base that is currently making for excellent skiing. Despite the snow's high water content, upper mountain slopes were mostly fluffy and light, thanks to Mammoth's ubiquitous wind (more…)
December 5, 2012
In my teach your kids to ski series from last season, we talked a lot about the process of getting your kids familiar with and interested in skiing, from the philosophical (promoting ski culture) to the practical (gearing up and dry land training). While I can't stress enough the benefits of these off-the-hill preparations, at some point, obviously, you're going to want to put your kids on snow (more…)