December 11, 2008
I've been contending with back pain for much of 2008, beginning with a severe cold last January that had me coughing and sneezing violently for about two weeks, which seemed to injure my back. Following that, I re-injured my back skiing about two months later. Throughout the year, my ability to rest and heal was limited, as I was constantly chasing my two-year-old (more…)
December 11, 2008
The Eastern Sierra Avalanche Center is hosting a showing of "Harmless" on Friday, December 12, at the Grizzly Theater in Mammoth. Tickets are $10.00. More info at the ESAC Website.
December 1, 2008
"…Ride the Pow." So says the Mountain High Ski Area website. It's a nice catchy slogan, given the current market gyrations (am I rich? am I poor? every minute puts me in a new demographic!! help!!). But wouldn't this pitch be a little more effective if Mountain High were actually OPEN?
Just asking.
In related news, Mountain High has extended their season pass discount offer. You can get a Pass for $349.00.
November 22, 2008
My apologies for the lack of new content this week. I've been busy watching my personal fortune evaporate in the stock market. While I would never argue that what has been happening at the NYSE is in any way good, it has been most educational. The financial crisis has motivated me to learn more about our economy, the equities market, and finance in general—subjects about which I have long been ignorant (more…)
October 31, 2008
REI Santa Monica has a monthly offering of free courses and clinics (and some fee-based programs as well). On 11/12 there's a free Snow Camping clinic which sounds interesting. I haven't attended one of these myself, but I'd bet you'd get at least a few useful tidbits of info.
October 29, 2008
What better way is there to remind yourself you're a year older than to go check out the latest Teton Gravity Research Film? Under the Influence features this season's crop of attractive young hipsters doing all those crazy things on skis and snowboards you used to imagine you could do—set, of course, to a rousing rebellious soundtrack (more…)
October 3, 2008
The Los Angeles Times is reporting Steve Fossett's plane has been found in the mountains near Mammoth Lakes, California (more…)
August 7, 2008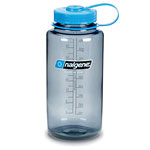 Perhaps by now you've heard the radio spot on KFI AM 640: A concerned female voice warns consumers: 'Soon, many common everyday products could disappear from grocery store shelves all across California'. What's the threat, you ask? Those dastardly Sacramento Politicians are trying to ban BPA—a chemical that has been safely used for 50 years (the ad assures) in plastic products like reusable water and baby bottles (more…)
June 25, 2008
The Mt. San Antonio Ski Hut crew are back to work this weekend and coming weeks, and still looking for volunteers to assist in carrying loads up to the hut, as well as extra hands while they're repairing the hut. I believe people who help out earn credits toward host usage, which means you get to stay in the hut in winter and use it as a backcountry skiing basecamp, so if you've got some free time and energy, RSVP to Gil and get your hands dirty.

March 18, 2008
The American Alpine Club has posted more information on its website about the organization's shift from offering rescue insurance as a member benefit to a rescue 'service' managed by Global Rescue Worldwide (more…)
→ More SierraDescentsPrevious Posts ↵